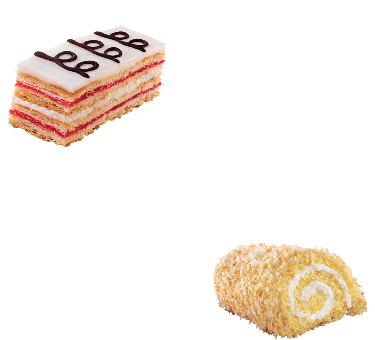 Our delicious Vachon products are available in most major grocery stores. Please speak to the manager of your local grocery store to see if they can help you obtain the product you are looking for.

Our cakes are produced at our Ste-Marie-de-Beauce plant where it all started.

Unfortunately, some of the products made in our plant contain peanuts. We therefore cannot guarantee that our products are peanut-free and have not been in contact with peanuts. Our products always include an allergen declaration. This statement appears below the list of ingredients on the packaging or on our product page.

The ingredients and nutritional values of our products are indicated directly on the packaging. Our website also contains information on the nutritional values and ingredients of our products.

Unfortunately, our products are solely available in Canada.